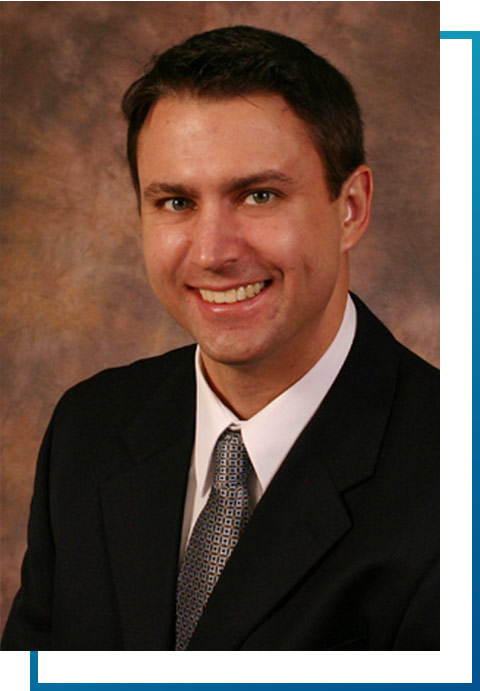 About Aaron Siemanowski, P.E.
Aaron Siemanowski's well-rounded engineering background includes over 15 years of structural design and construction-management experience. Successful projects have included many residential, commercial, institutional and historical buildings. His work has run the gamut from designing simple residential repairs to managing complex, multi-million dollar projects that require the highest level of coordination.
After graduating from the University of Delaware in 1996, Aaron began his career designing residential and light commercial structures for a national wood truss and connection hardware manufacturer. Beginning in the late '90s, he designed many notable new-construction and historical renovation projects while working as an engineer and project manager at respected consulting firms in the Wilmington-Philadelphia region.
From 2005 to 2010, Aaron served as a Senior Project Manager at O'Donnell & Naccarato's Philadelphia office. In this role he worked with many of the region's top architectural firms to guide an array of challenging projects to successful completion. On the construction-management side, Aaron worked for several years as a structural consultant to one of the country's largest construction management firms. His responsibilities included construction engineering and managing the structural contractors for a fast-track high rise designed by acclaimed architect Rafeal Vinoly. In recent years, Aaron has designed and/or managed the structural engineering work for projects whose construction costs totaled hundreds of millions of dollars.
In addition to launching Siemanowski Consulting in 2011, Aaron has taught courses on the analysis and design of wood, steel, concrete, and masonry structures at the University of Delaware.
Aaron is a licensed professional engineer in the states of Delaware, Pennsylvania, Maryland and New Jersey. He is a member of the American Society of Civil Engineers, American Concrete Institute, American Institute of Steel Construction and American Forest & Paper Association.
Our Mission
Our mission is accomplished by focusing on technical proficiency, maintaining a thorough knowledge of building construction techniques and, most importantly, responsiveness to our clients.
Our Vision
Siemanowski Consulting strives to meet our client's project schedule demands while being sensitive to all architectural and construction concerns.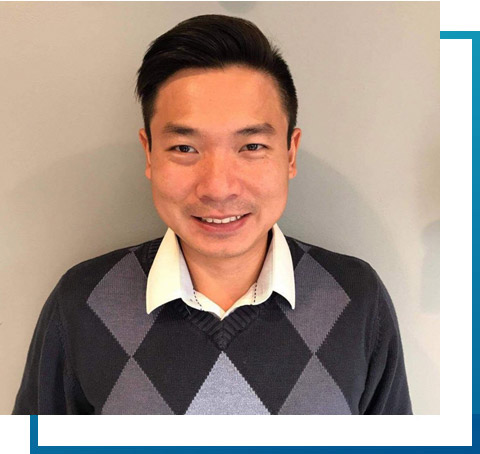 Long Nguyen, Ph.D.
Long Nguyen received an extensive engineering education from Drexel University including a Ph.D. in Civil Engineering completed in 2017 and a M.S. in Structural Engineering completed in 2011. During his doctoral program, he researched the environmental performance, economic viability and mechanical durability of recycled plastics, biodegradable plastics, recycle nano-composite and low carbon cement used in highway drainage applications. His research was funded by the National Science Foundation and Florida Department of Transportation. Long published five articles and one book review related to these topics within highly ranked industrial journals and his publications have been cited in more than fifty manuscripts.
Long has been trained to design the structure of commercial buildings and bridges with proficiency in AutoCad, Risa, Revit Architectural, SAP 2000 and Visual Analysis. From 2011 to 2016, Long assisted professors in training engineering students at Drexel University to interpret experimental data using proper stochastic methods and develop rigorous finite element models.
Long joined Siemanowski Consulting Inc. immediately after his doctoral completion. During his tenure at Siemanowski, he has designed framing for multiple new residential/commercial projects, detailed exterior cold formed steel framing for a multi-million dollar health care center, specified helical piles and underpinning, and detailed retrofits for existing industrial buildings. He has also performed field surveys, researched, and devised the most economical reinforcement methods for a number of damaged wood trusses and foundation walls to bring them into compliance with building codes.
Long has the demonstrated ability to execute projects either independently or in collaboration with people of different personalities and working styles. He is consistently recognized for productive interaction with architects, other engineers and clients and is currently in the process of pursuing a professional engineering license in the state of Delaware.